These two shots were both taken on the Apache Trail near Phoenix, AZ, as entries for DPChallenge themes.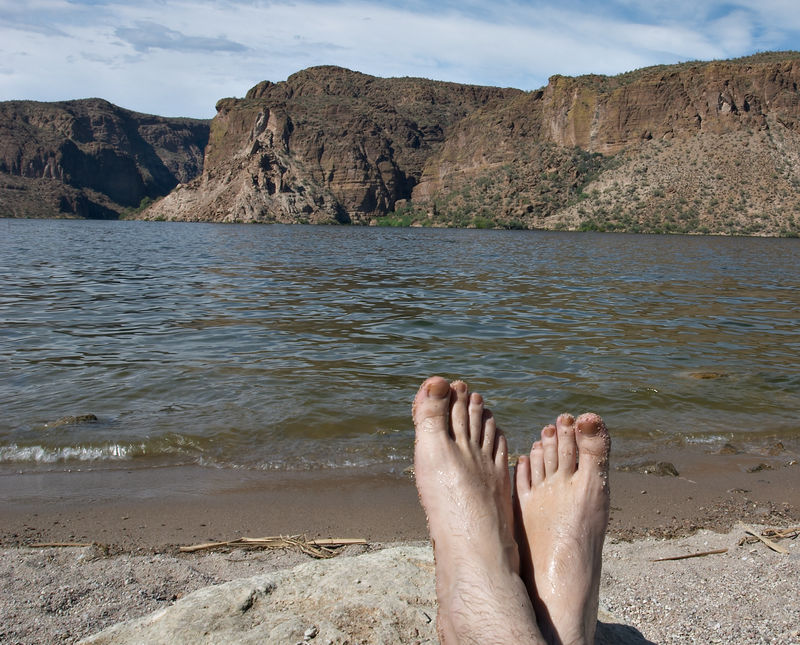 This was a gratuitous shot for the theme feet . Nothing spectacular, but it's a great view of the beautiful Canyon Lake.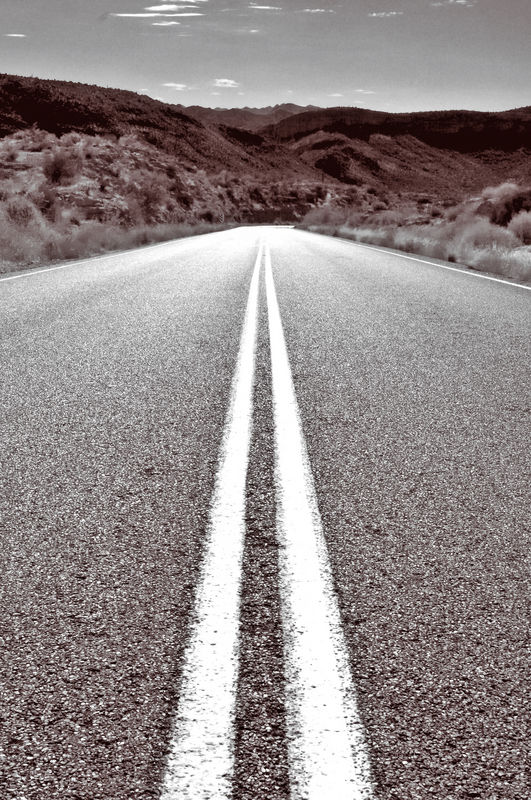 And this one, for the theme of vanishing point , converted to B&W with Fred Miranda's excellent BW Workflow Pro utility.