Here are some more photos I took on the Apache Trail outside Phoenix, AZ.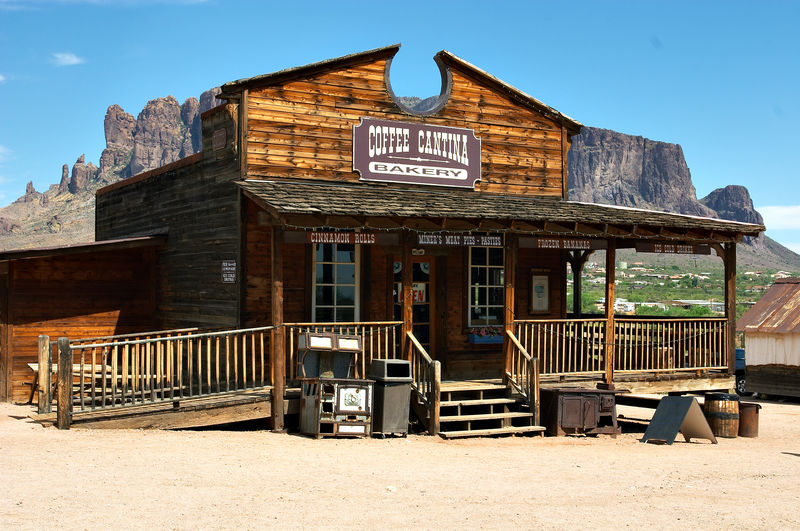 At the base of the road is a touristy ghost-town. Here's a shot of the local coffee shop, distinctly not serving anyone anymore.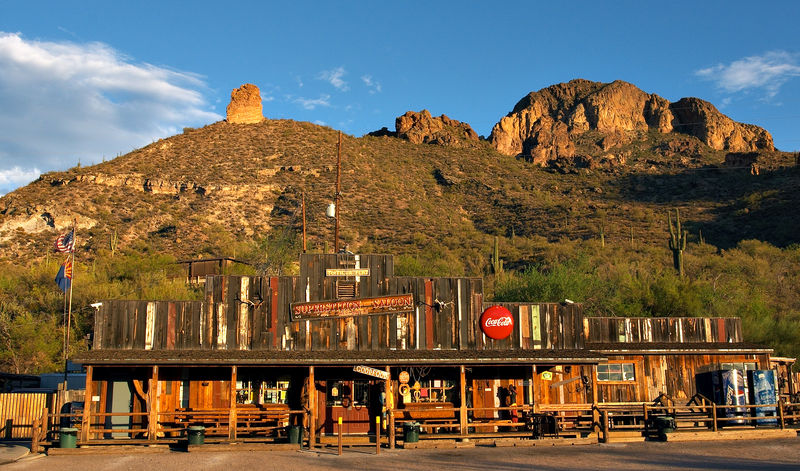 Further up the road lay an actual convenience store and restaurant, the only one for miles around.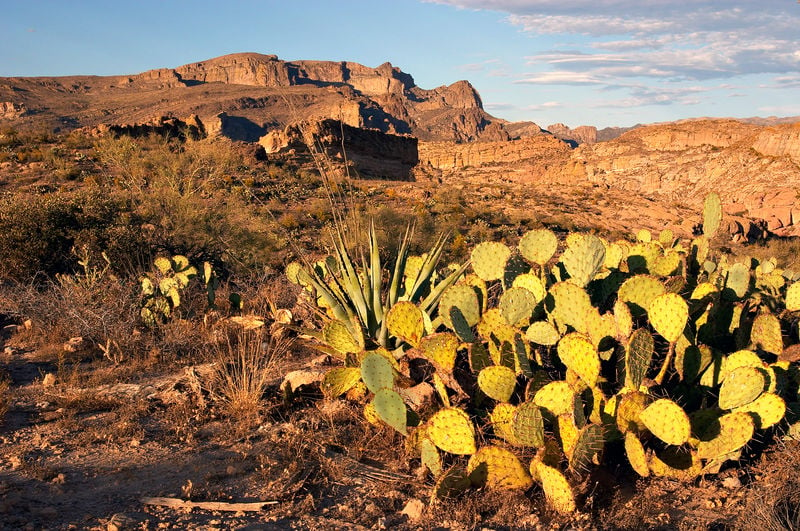 It's amazing that anything can grow out in the desert, but these inhospitable cacti are everywhere.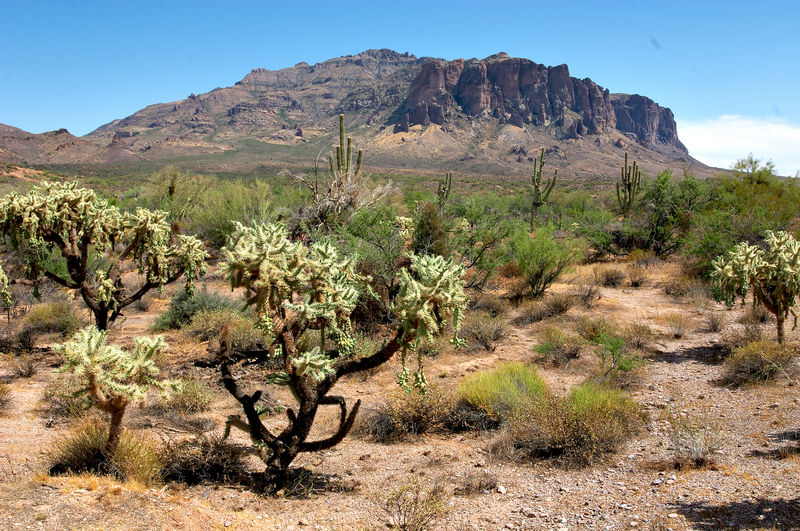 The desert environment is amazing. It really inspires hope, seeing all this life growing out of nothing.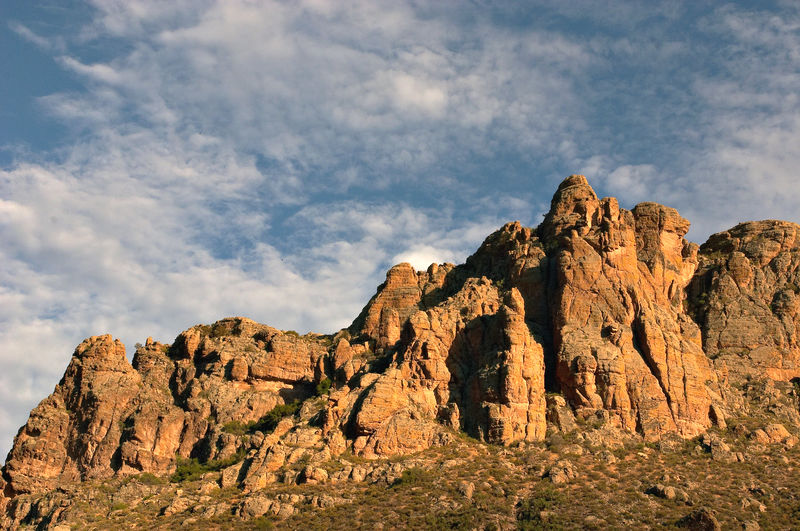 The rock formations are impressive…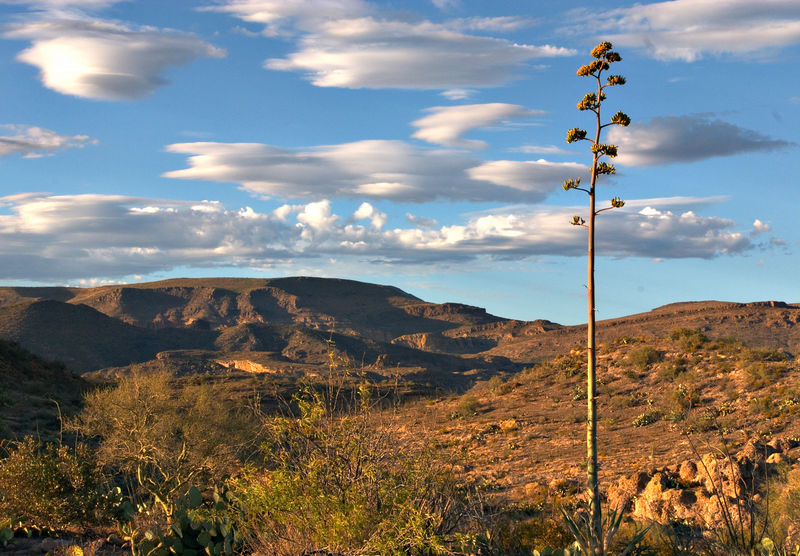 …rivaled only by some bizarre plant-life like this giant stalk with a desert flower on the end.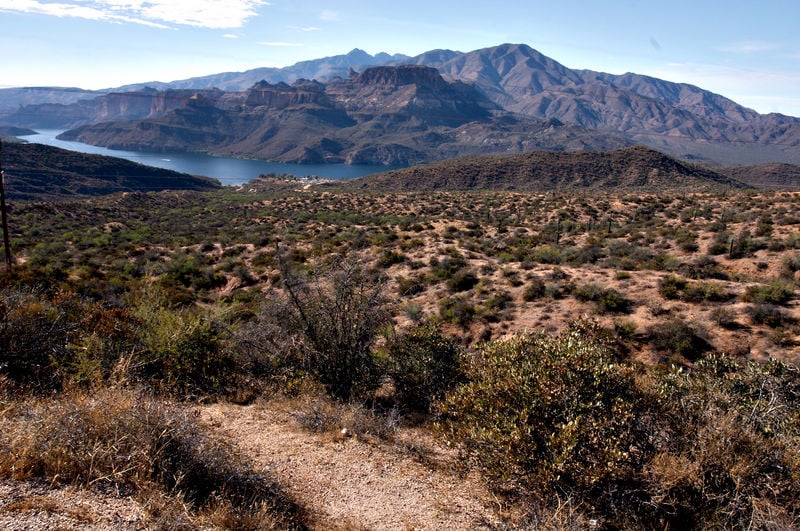 After winding through the desert for a number of very slow-going miles, we came to two beautiful lakes thriving in the desert. Canyon lake, and Apache lake.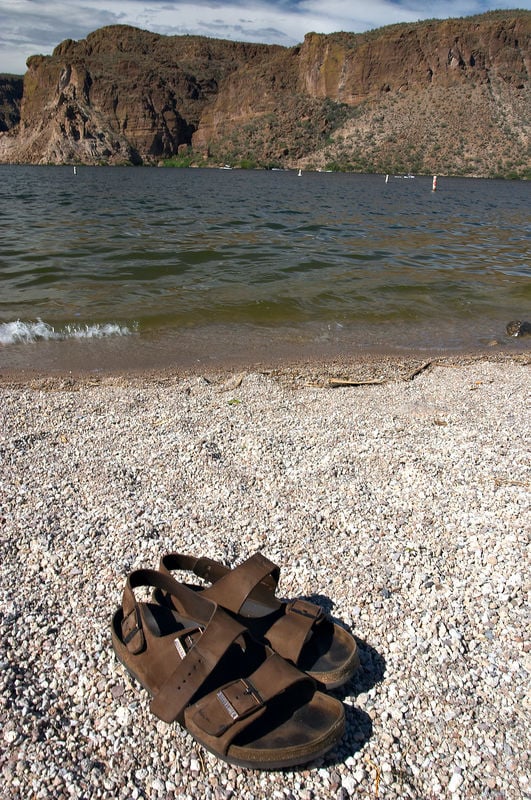 At this point, a quick wade in the lake was completely in order.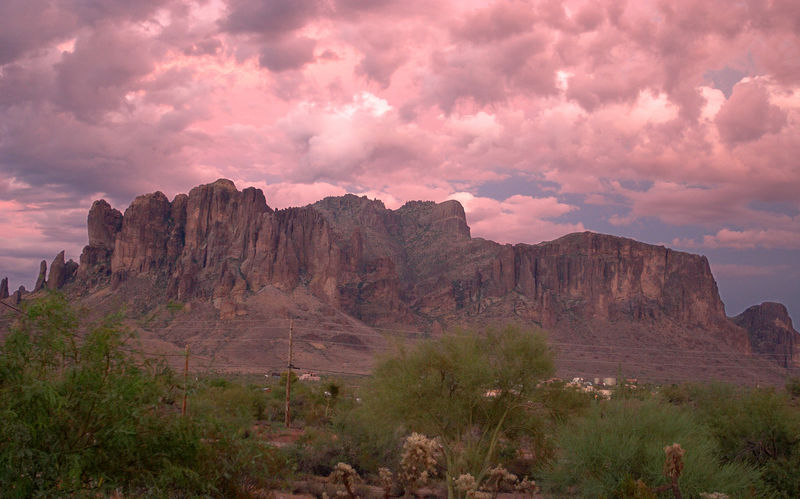 Heading back to the highway, the sky was cast with red from the sun bouncing off the rocks and clouds.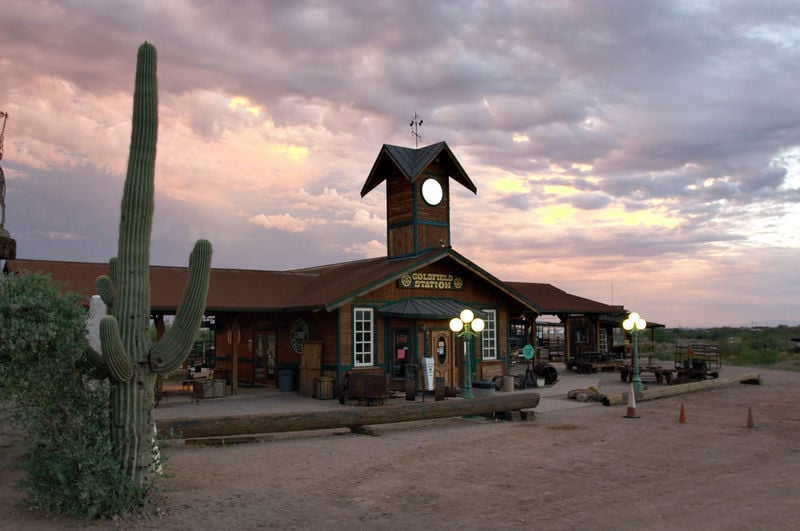 The train station back at the ghost town, takes tourists on a round-trip tour of the area.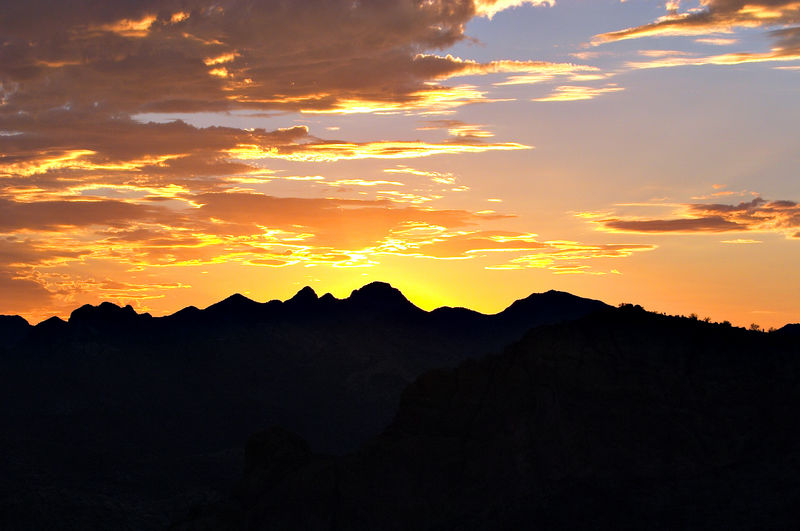 As the sun set, the cacti stood out against the mountain silhouette.